The Carpetcare Difference… Benefit From The Best!
So…What Sets Us Apart and Ahead Of The Competition?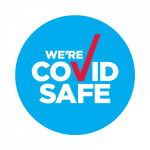 We are a family-owned business providing specialist carpet & fabric cleaning services to homes and businesses for well over a decade.
Covering Darlington and surrounding areas, our aim is to provide the most outstanding cleaning results possible. Many of our clients are repeat customers and we are proud of our reputation for excellence. Your satisfaction really is our number one priority.
We only use top quality, safe, non-toxic and environment-friendly cleaning solutions that are safe for children and pets. During this current pandemic we also use Envirosafe solution offering the ultimate protection against Coronavirus. Envirosafe has been tested to the latest EN14476 standard for Covid-19.
We are proud to be members of TACCA – The Approved Carpet Cleaners Alliance. Our company is fully insured, most importantly fully covered for the items we are working on.
"Your valuable carpets and upholstery are safe in our hands" We are also accredited members of the IICRC – Institute of Inspection Cleaning and Restoration Certification.
PRICES START FROM AS LOW AS £49
CALL US FOR A NO OBLIGATION QUOTE
The Difference Between A 'Cheap Clean' And A 'Deep Clean'
To ensure first class results every time we have invested in the latest and highest quality cleaning technology. Not all companies offer this equipment and are unable to achieve the same results.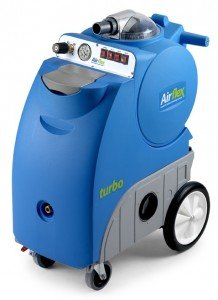 Professionally cleaning carpets or upholstery is a skilled job that requires much specialist knowledge to prevent damage.
BEWARE! Low price quotes should be treated with caution. We do the job right, first time, every time. 
Carpets & upholstery require professional cleaning to maintain their expected lifespan. Accumulated soil and grit are major causes of wear, which results in reduced lifespan of your carpet or sofa. Every time you step on your carpets or sit on the sofa, you grind dirt into the fibres. This cuts the fibres, just like using a knife. This 'cutting' causes your carpets and fabrics to wear out faster. Regular vacuuming will go some way to prolonging the life of your carpets and upholstery, however, on its own it is simply not enough.
A cheap surface clean or DIY hire machine will only potentially remove the top level of soiling, and will usually leave behind a sticky residue from the shampoo which will make your carpets re-soil very quickly. Ask yourself……If a DIY machine costing less than a couple of hundred pounds could clean your fabrics effectively, why would we spend thousands on our machines?
Our approved multi-stage system ensures a thorough deep cleanse. By removing all levels of dirt and soiling and balancing the Ph levels of your fabrics, we'll leave your carpets or sofas immaculately clean and fresh and even on their way to being bone dry. They'll also have resilience to quick re-soiling and will look cleaner for much longer.